Spooky AC-47D Gunships
a.k.a. "The Dragonship", "Puff, the Magic Dragon"
The People, the Places, The Mission




---
Welcome.
On this website I hope to bring together as many resources as I can about the Vietnam Era U.S. Air Force Douglas AC-47D gunship that was known as the "Dragonship", "Puff, the Magic Dragon" and "Spooky".

This website will be a work in progress.
---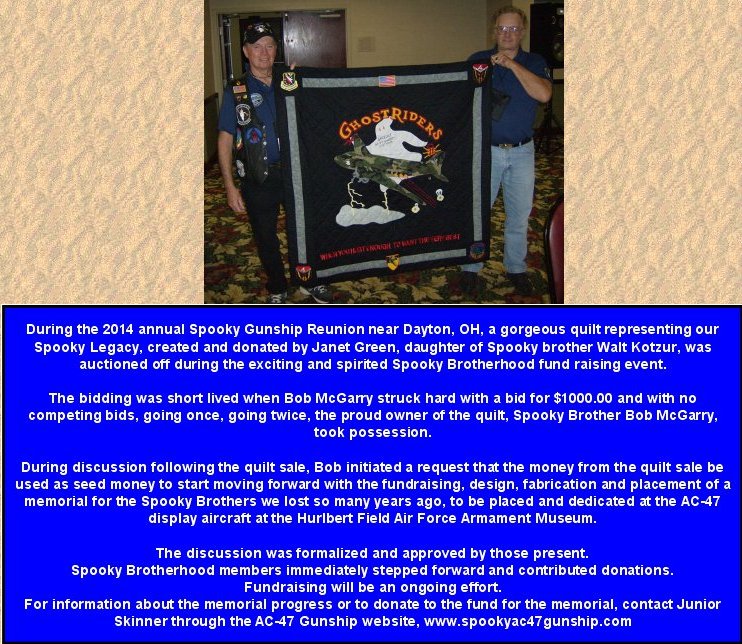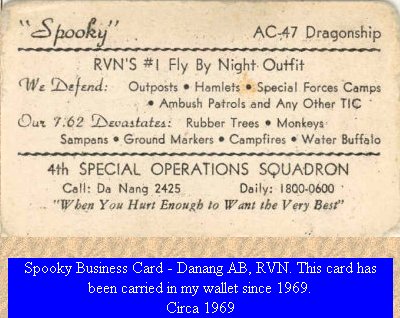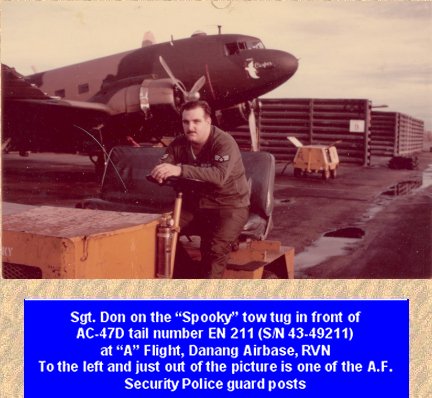 AC-47D Gunships Website &nbsp © &nbsp Donald Luke
Photos for personal use only. All rights reserved by original owner of image.
Reproduction or redistribution in any form without express written permission is prohibited.
To contact web site creator, send email to oerm2133 "@" aol "." com (remove quotation marks) .